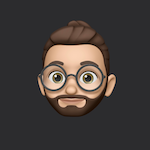 Howdy! I'm Nick 👋
Welcome to my Site. Glad you're here. I'm the cofounder & CEO of the folclore company a startup which creates & launches luxury brands in the US including Amázzoni Gin, Cãna Classic Cachaça, and Dom Maria Brazilian Brut. Before I was a supply chain consultant for Animal Ventures applying innovative technologies to solve complex business problems within Fortune 500s. Prior to AV, the first stop in my career was at Bridgewater Associates as a Management Associate in their selective rotational program where was paired directly with BW senior leadership & trained in managing people, teams, and projects. I went to school in DC at Georgetown University, where surprisingly I earned a BS. I enjoy to building things, adore legos, and occasionally write about random topics. A cause I care about: Jed Foundation for Suicide Prevention
---
You can find me online here:
If you want to get in touch...
Email me here or send me a direct message on ig.
...and very occasionally I send a newsletter out...
If you're curious, signup here. But it's very rare, once every 6 months or so.
... and if you wanna play, I'm on Minecraft 🤓
Just let me know. It's a no sabotage, no violence place. Just a place to build awesome structures.
Cheers✌️
Nick